REMOTE WORKING IN COMMUNITY
Coliving & Coworking
for Families
– In the countryside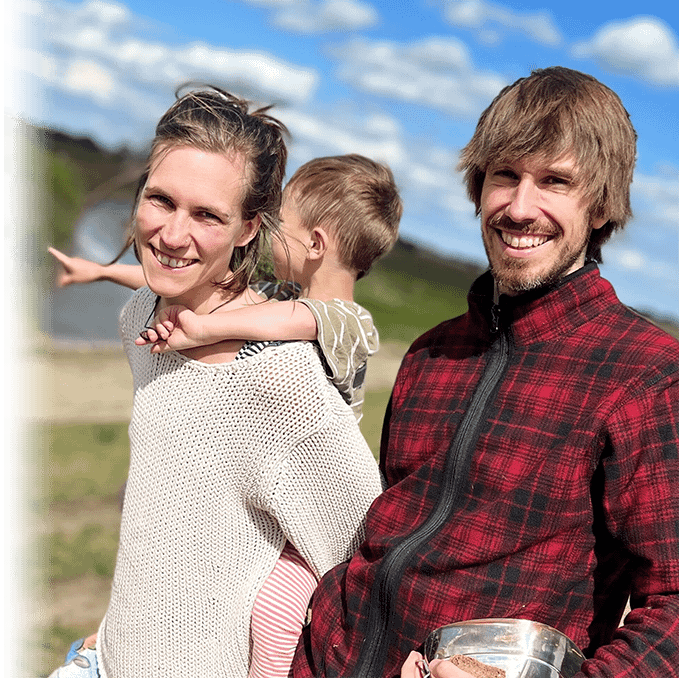 You already know coworking, don't you?!
Now we are combining coworking with
child-friendly community living for families.
You may have heard of coliving. Until now, this form of shared living was mainly practised by childless adults.
Our coliving for families offers the unique opportunity to cowork with other families while their children can play in a safe and attractive play area with garden, nature, animals and other children.
"Family is not something that you have. It's something that you create, a place of love, acceptance, and belonging, where everyone is allowed to be themselves."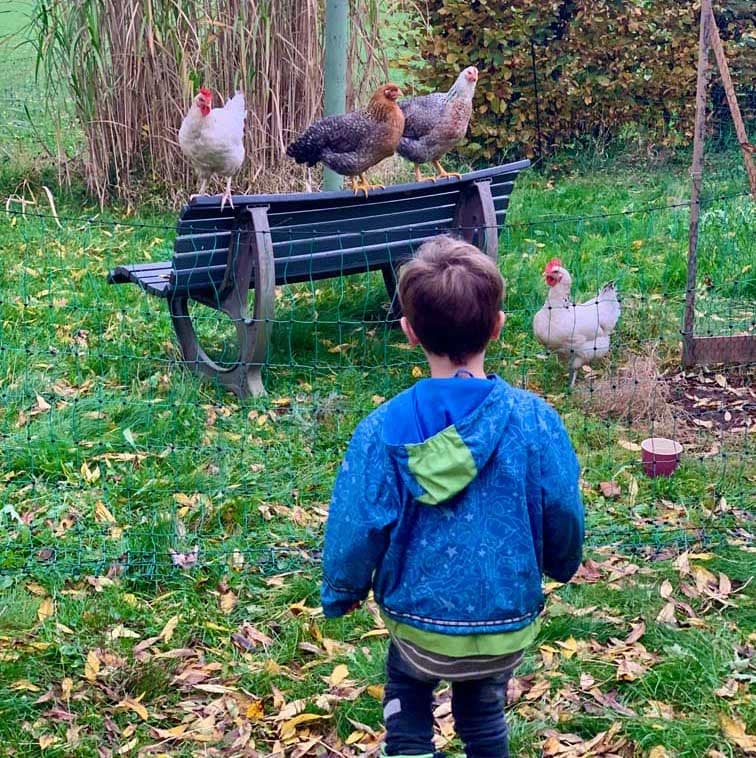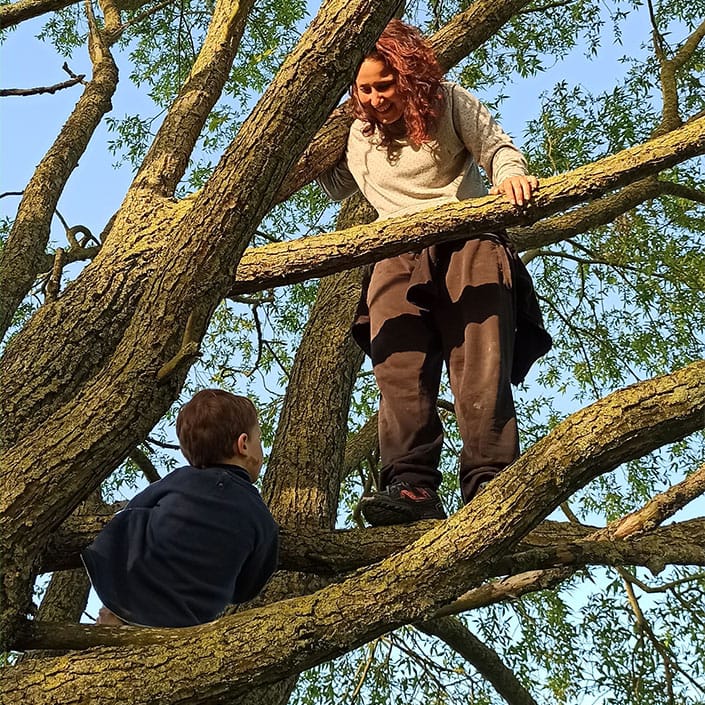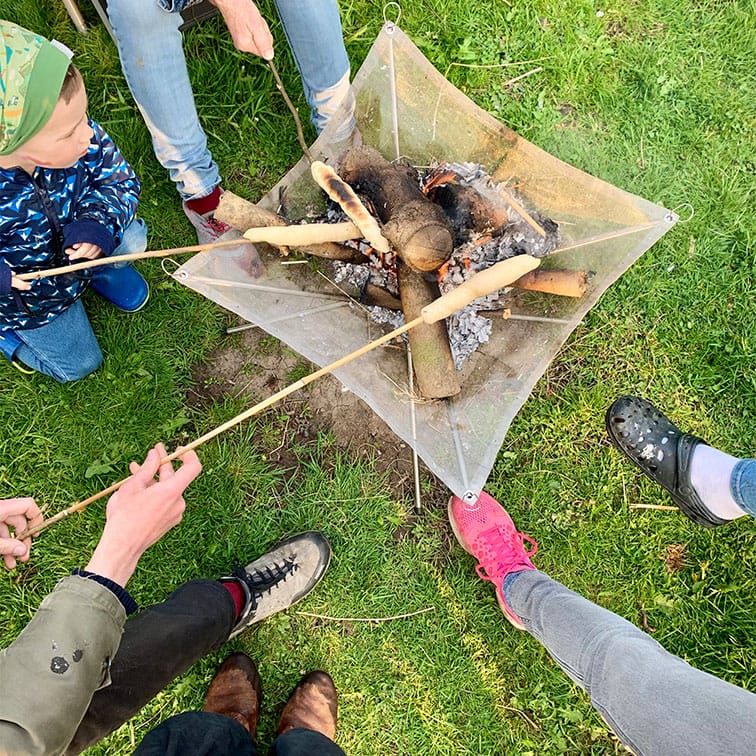 SPECIAL FEATURES
What's in it for you?
Community
On site, a family with a lot of community experience welcomes you (Etti, Manu, Tammo). Through tried and tested, existing structures, such as the organisation of weekly community meetings, you can experience community from day 1.
flexibility
We provide you with furnished and fully equipped rooms. You can come for a week or immerse yourself for several months.
NATURE & Environment
The surrounding nature, playgrounds and animals create an ideal environment for children. Our food supply is based on organic vegetarian food and we run an undogmatic zero waste household.
Connection
Despite the rural location, you are well provided for here. The train station in Krempe is 4 km away, so you have good connections. The proximity to Hamburg offers numerous opportunities for excursions and leisure activities.
Food
The fridge and pantry are always stocked. Your hosts take care of organic vegetarian ingredients in great variety. Therefore you have more time for family or work.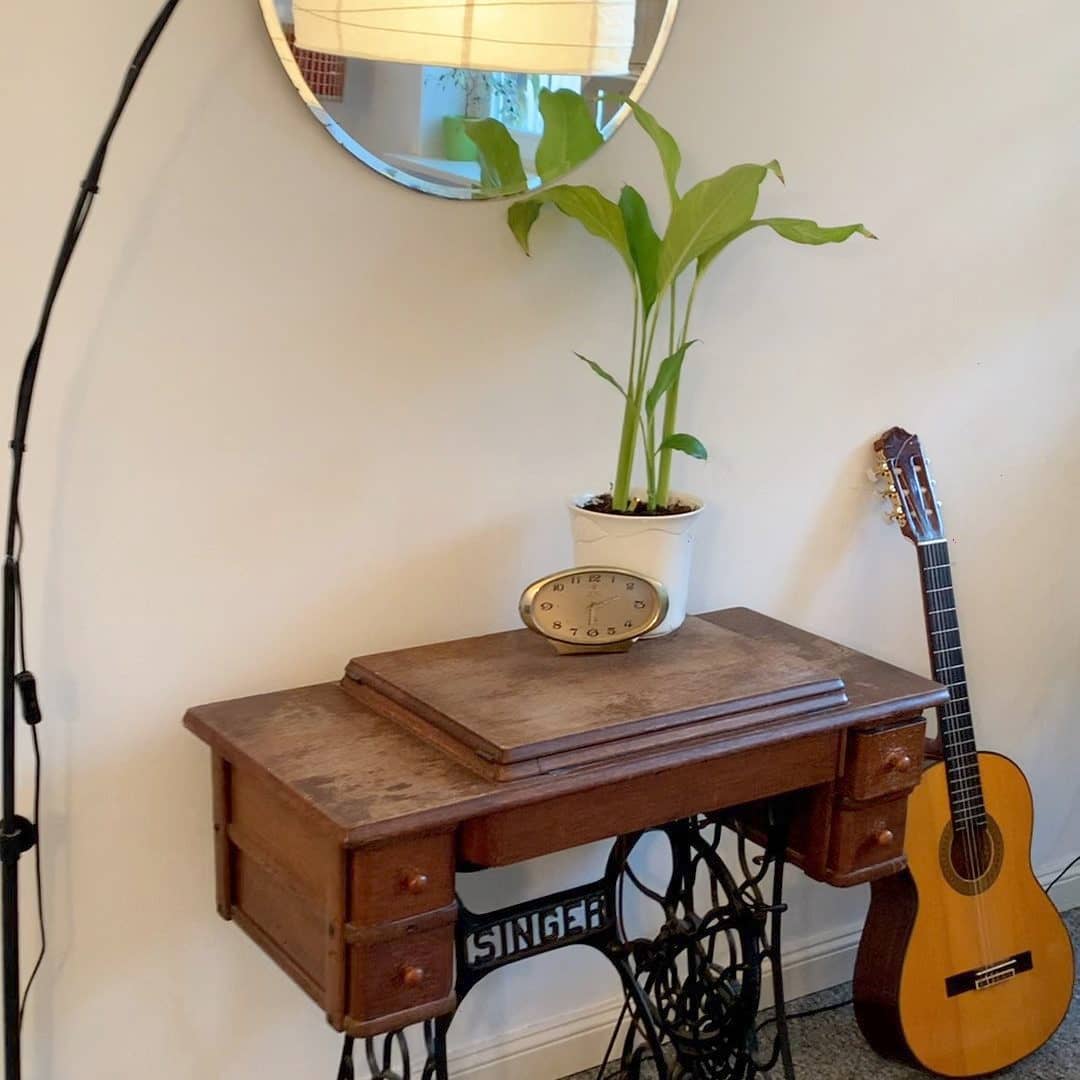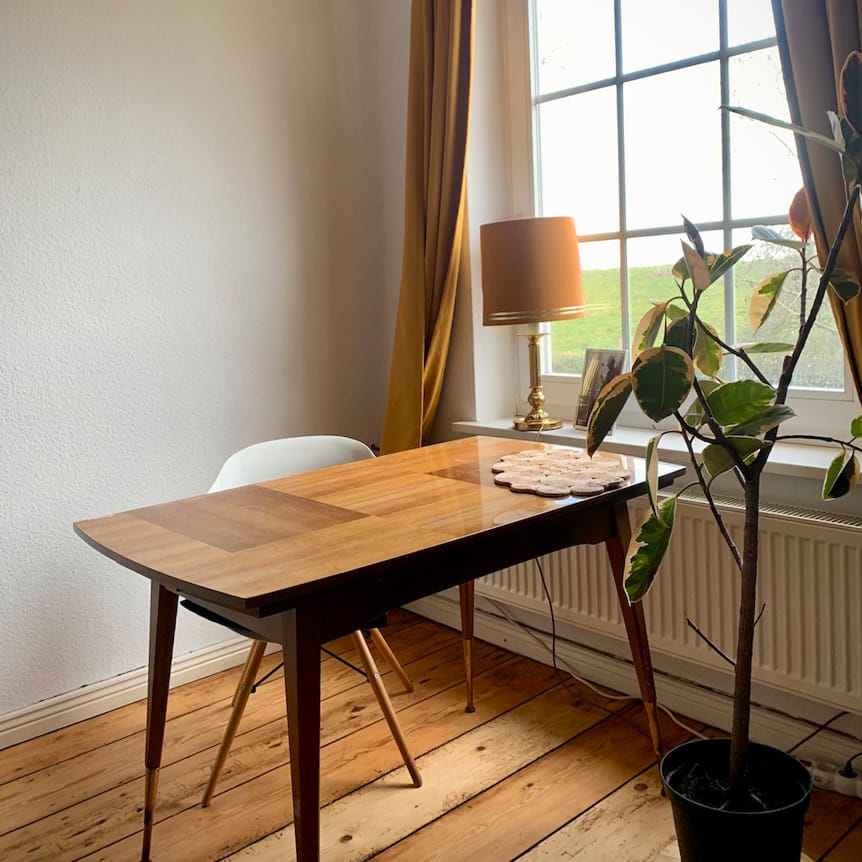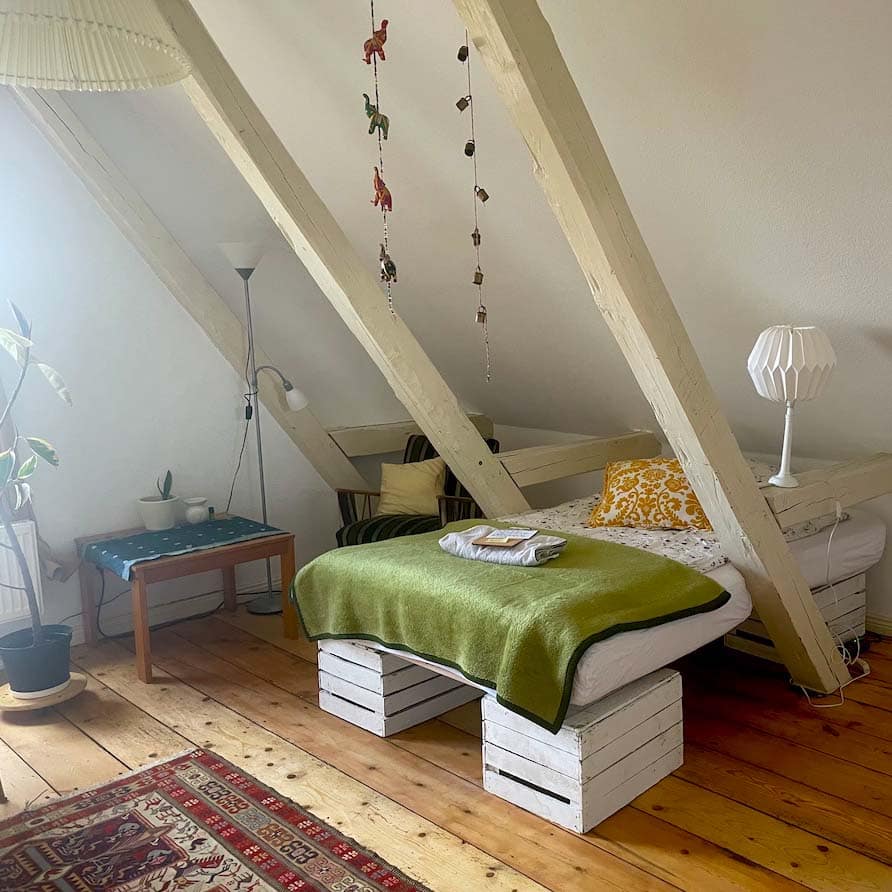 Key points
The most important
at a glance
Rooms, people, food
There are three free fully furnished rooms.
We are starting from September 2023.
Five-year-old Tammo lives in our house and a two-year-old child lives next door.
There are two bathrooms and an eat-in kitchen available.
Additional storage space is available in the attic.
Depending on your needs, we can set up common areas such as a living room, a coworking space or a children's room.
The total monthly costs of the house we share are EUR 2000 (details on the breakdown to follow).
A catering flat rate of 13 EUR per day per adult will be charged (details for children follow)
costs
The monthly costs for the house total 2000 EUR (rent incl. all utilities).

Let's talk about what you can contribute. Example: 600 € for adult + child or 900 € for two adults with child.

Meal allowance of 13 € per day per adult (+ 3 € per child).

*If the costs are not affordable for you, please contact us anyway. We are open to support in solidarity.
Duration
Initially, we envisage a medium-term shared living in our coliving space with you (3 – 6 months). If it suits us all, we can also imagine a longer-term working and living together.
You match MOOM if you...
For example, you are a nomadic family looking for a winter home.
For example, you are a single parent in transition, after a change or separation.
You are looking for liveliness and life with little people.
Have child(ren) ideally around 5 years old (same age as Tammo).
You are undogmatic, reflective, interested in personal development, environmentally aware and open-minded.
You enjoy exploring community structures!
MOOM isn't for you if you...
Need absolute silence all day.
Are dogmatic, racist or sexist.
Are only looking for free in-house childcare.
Have no interest in community.
Do you still have questions about coliving?
Learn more about communal living and working in the countryside in a personal call.